an assortment of avians die-cut stickers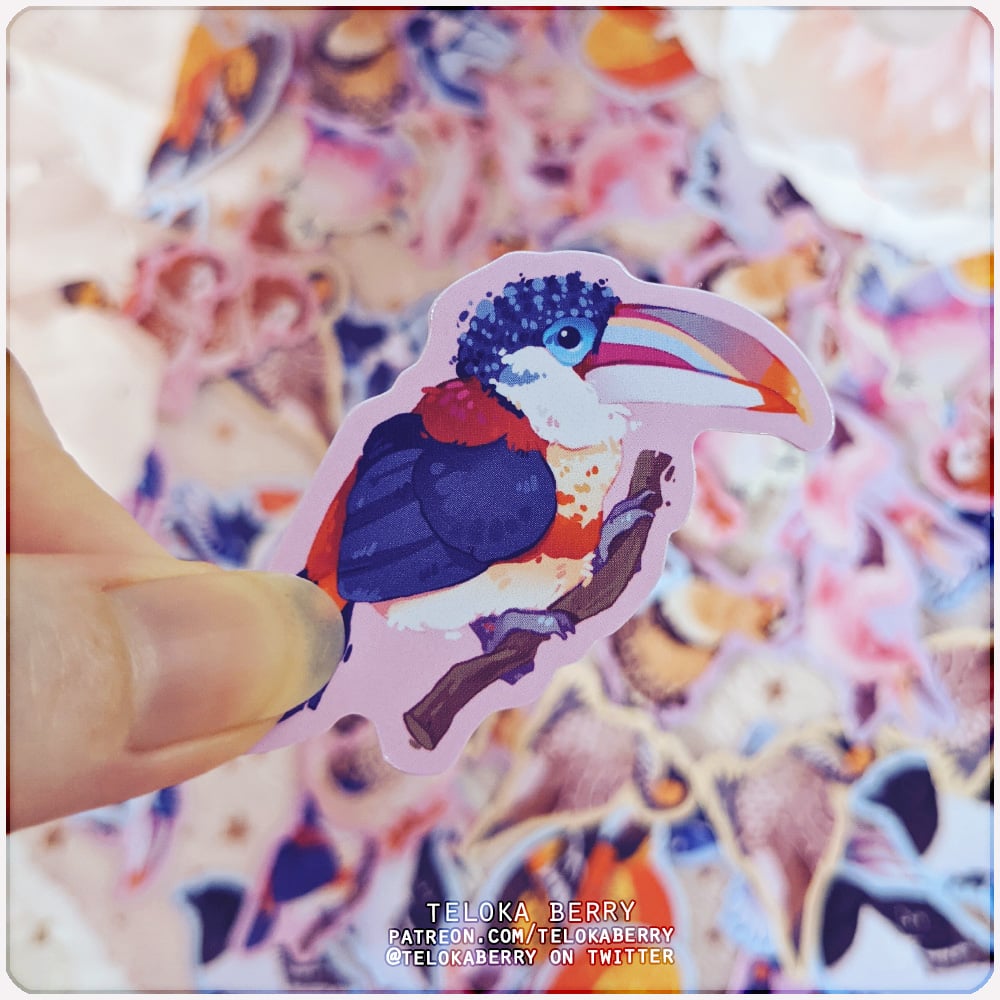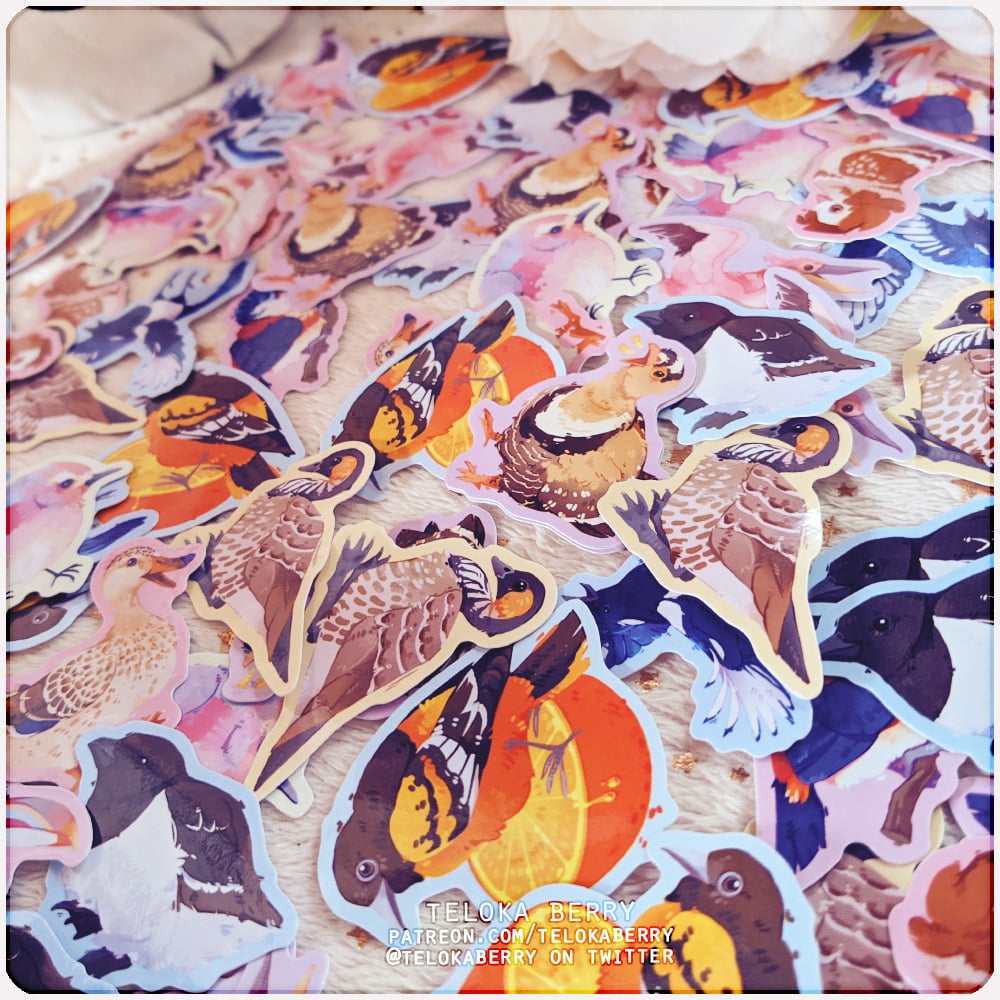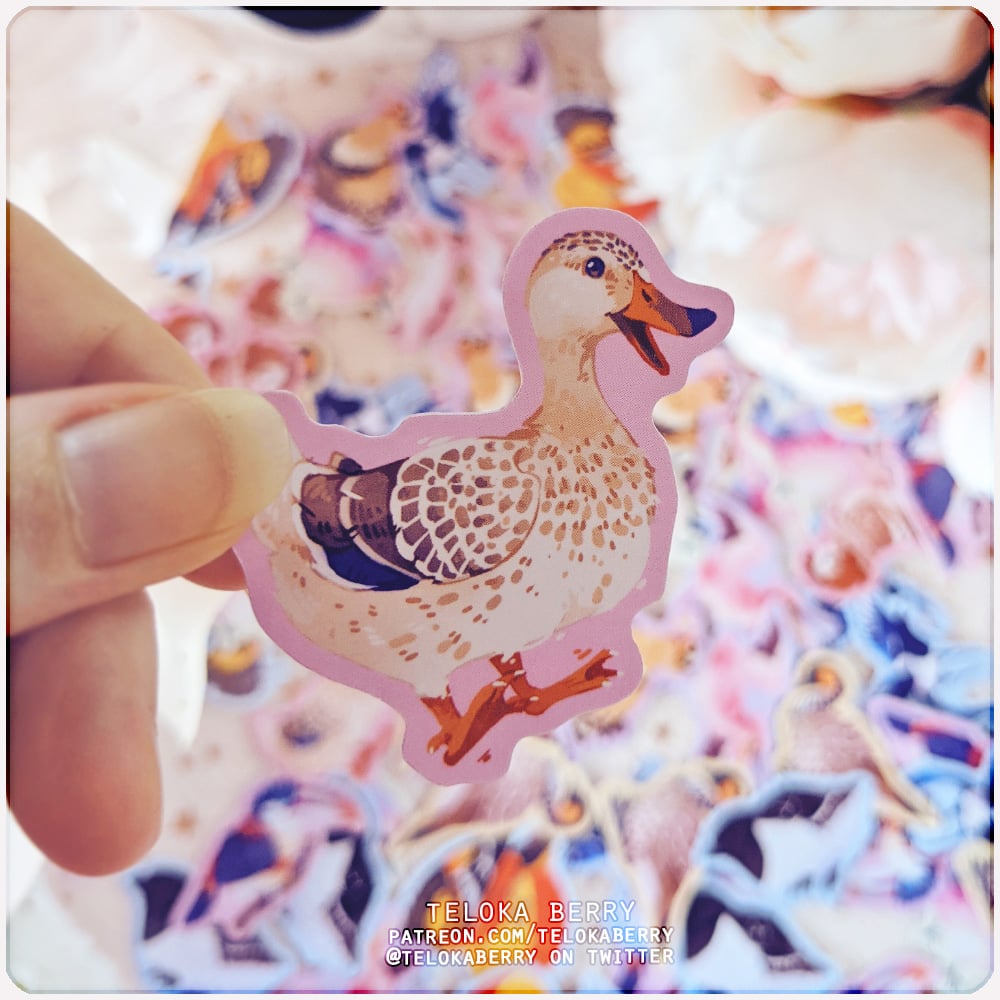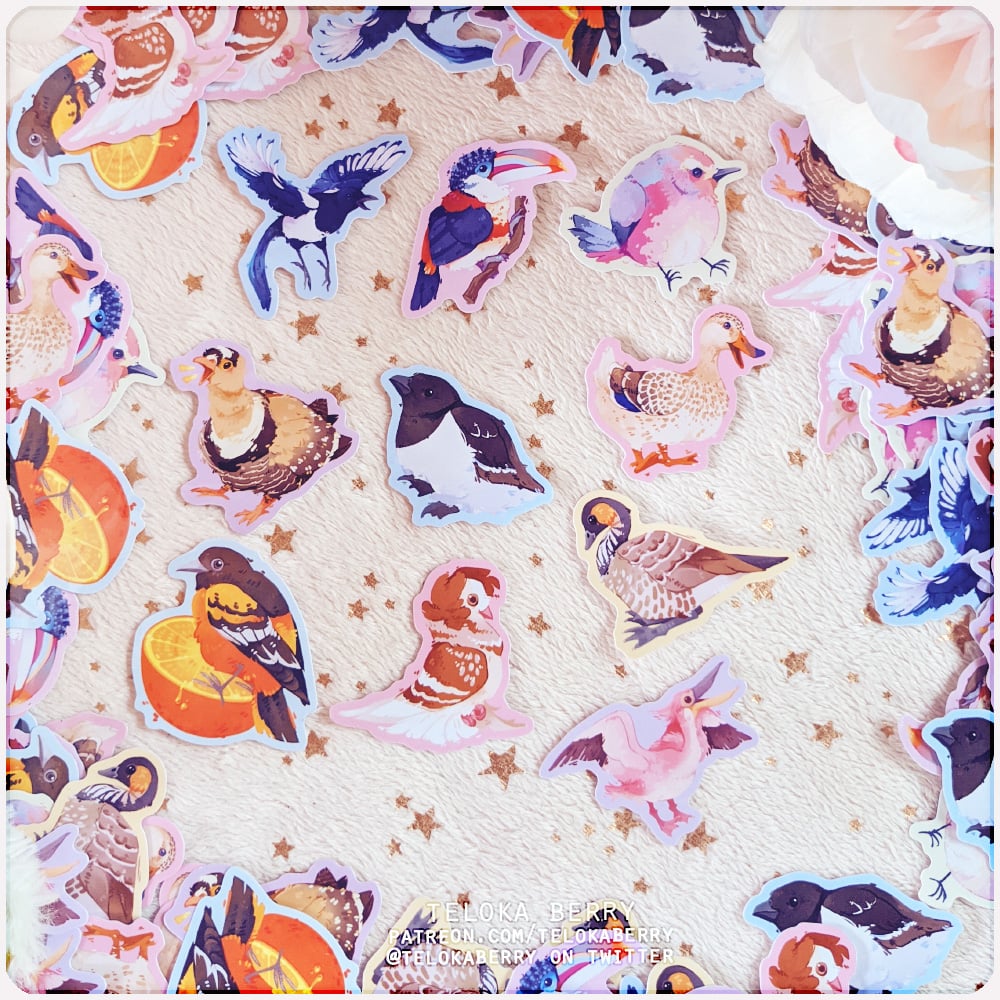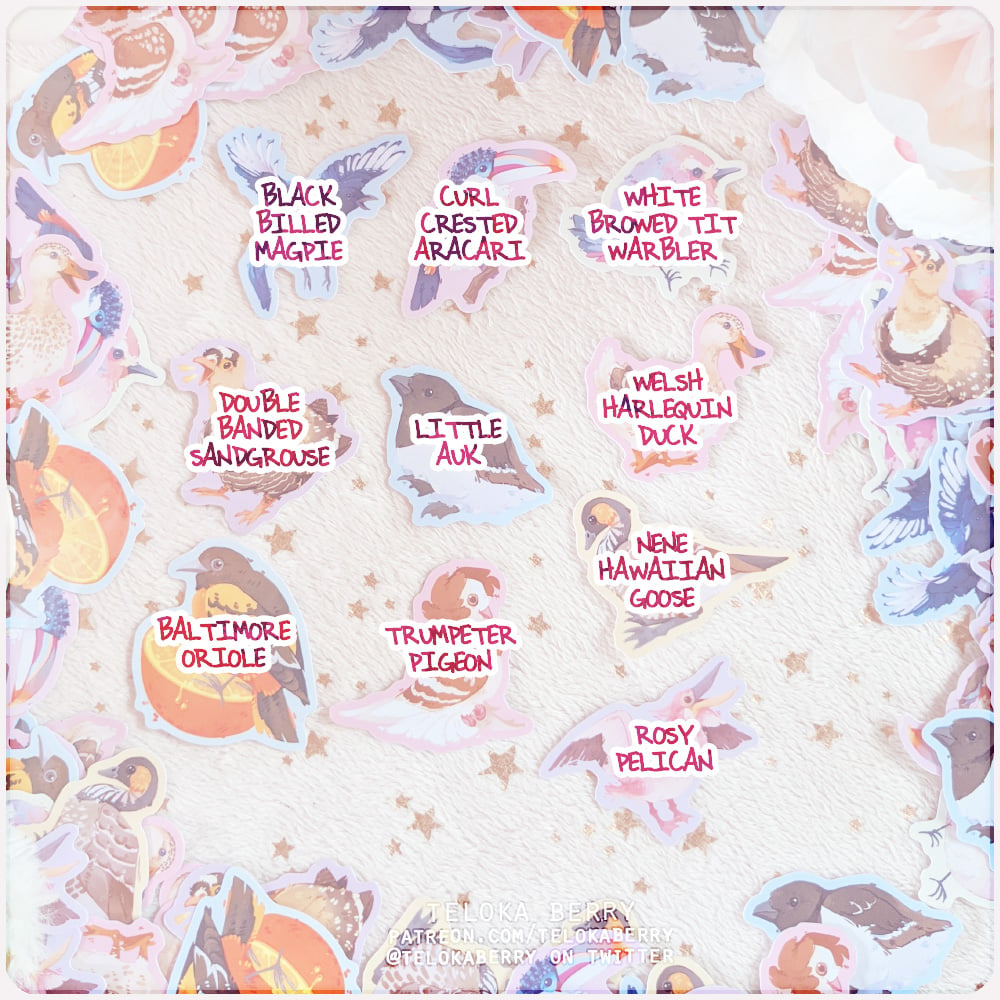 give yourself a little sweet tweet with these feathery little friends! ten designs from my avianaugust challenge collection, where I spent a month doing my very best to draw the roundest, fluffiest versions of these birds possible! I'll be adding more designs to this series in the future!
these glossy die-cut stickers are 2 inches (on the longest side) and come with a fun colourful border that compliments each unique bird. buy one or collect them all in multi-packs for as little as $2.50aud a sticker! if you place a 10 sticker multi-pack order, you can simply say "a full set of avian august stickers" in order to receive one of each!
🐦 pick your poultry or collect them all! see last two photos for overlaid names of each bird to confirm you receive who you want!
🐦 colourful 2 inch pvc sticker
🐦 printed on high-quality waterproof adhesive
💌 detailed shipping information (and covid-19 related delays) available here 💌
✨notes on all PVC stickers✨
once peeled, PVC has a strong backing adhesive that sticks very well to most surfaces, but is not suitable for pulling up and re-sticking. if you prefer your stickers to be removable for decoration instead, leave the backing in place and use sticky-tac or a bit of double-sided tape to reuse them wherever you like!
PVC stickers are much sturdier than matte paper stickers and have good colour-fastness (mine have been in full sun for a year and show no signs of fading or warping) but like all printed artworks they may fade with prolonged exposure to strong sunlight or become worn over time if placed in high traffic areas like the back of a phone