farm fresh freeses stickersheet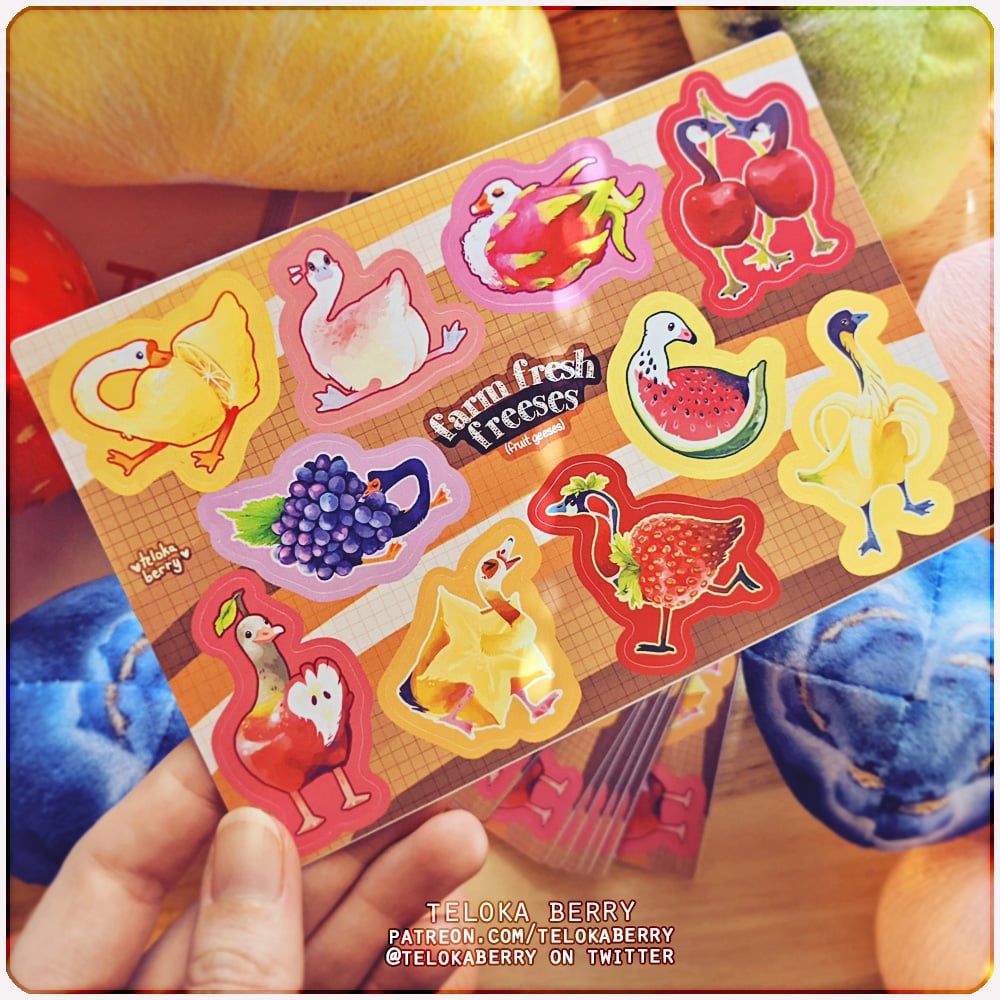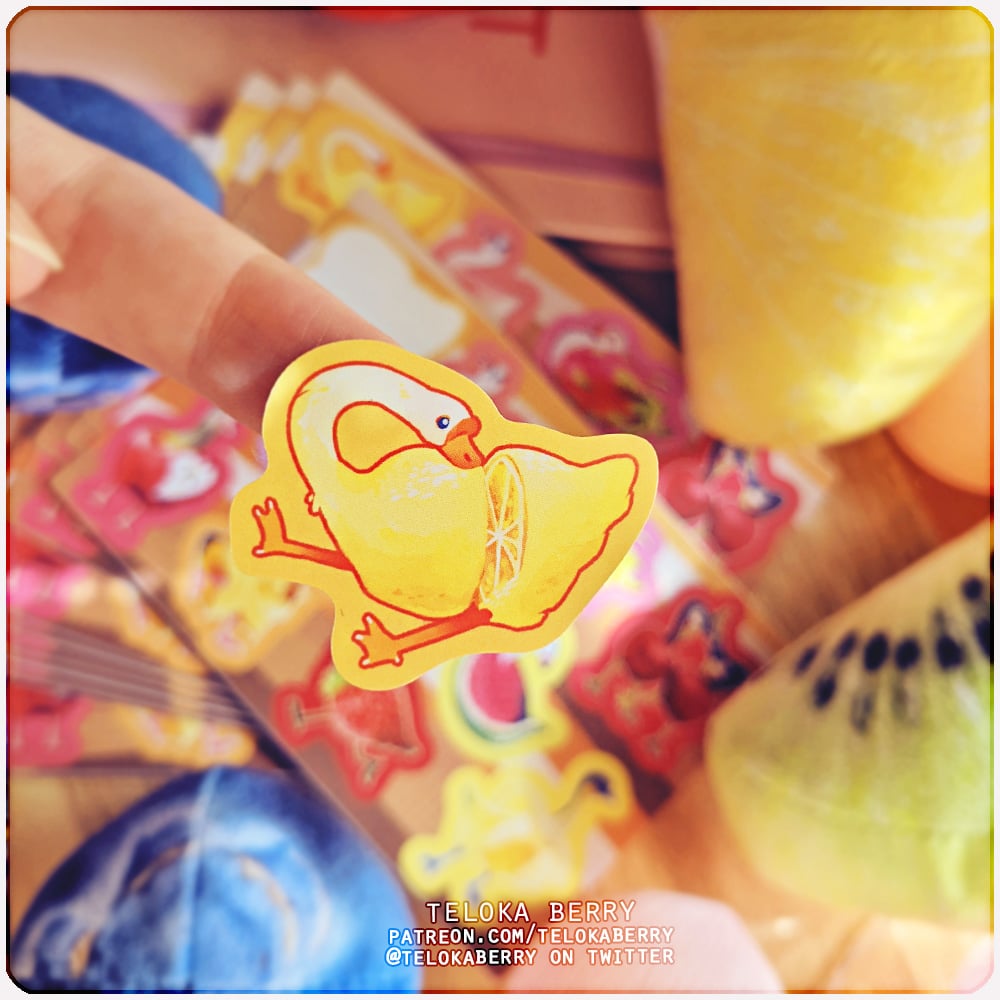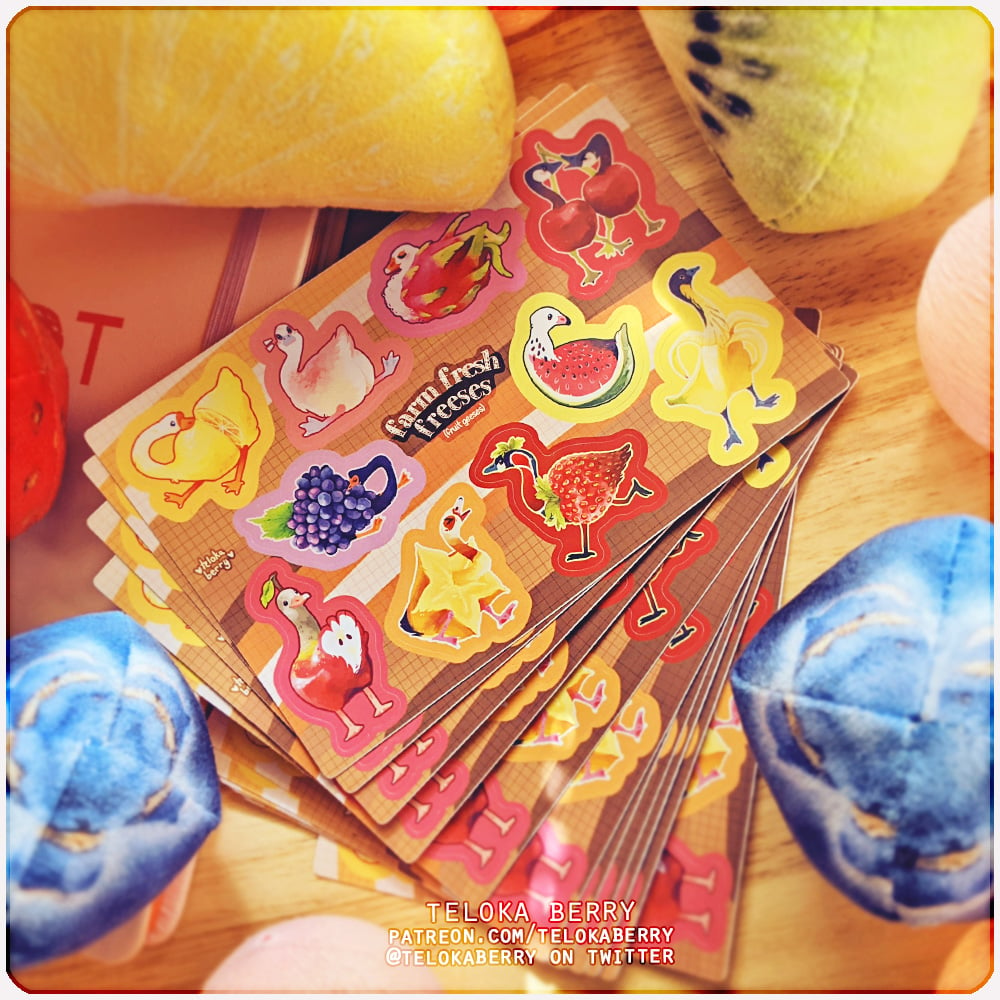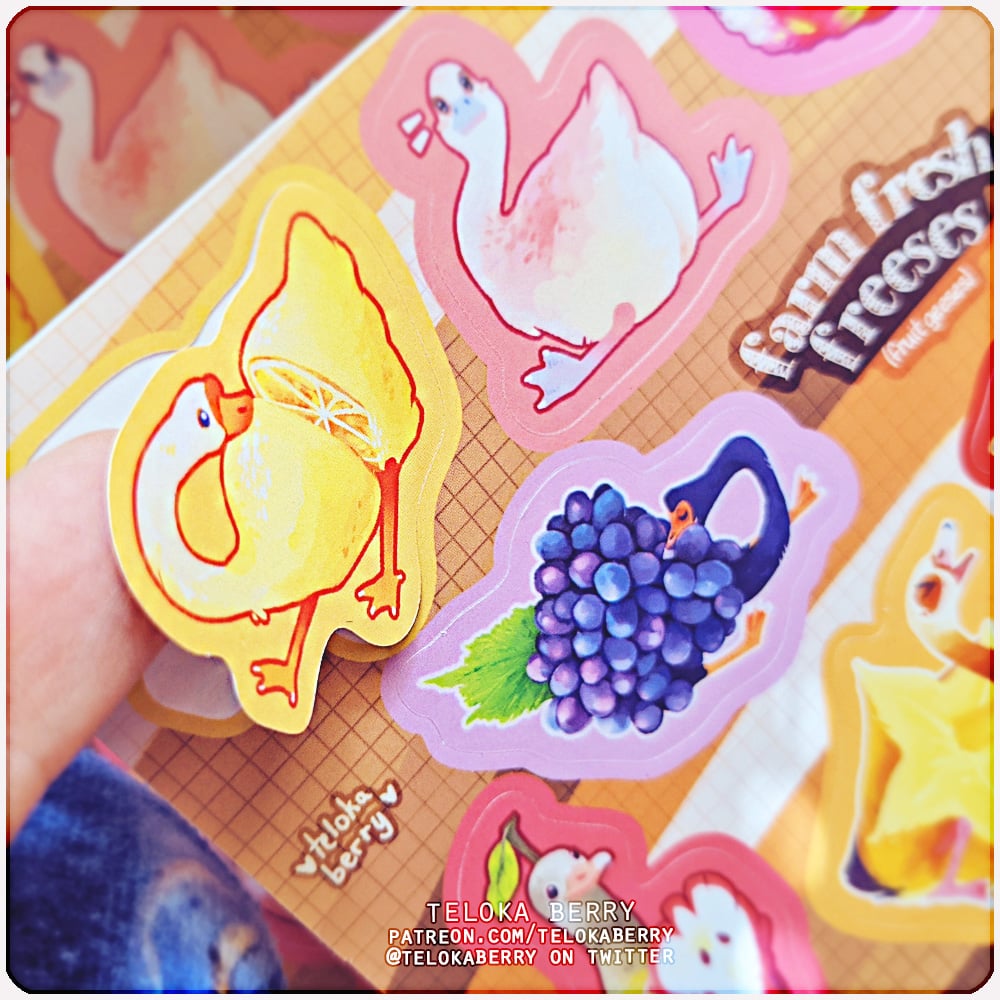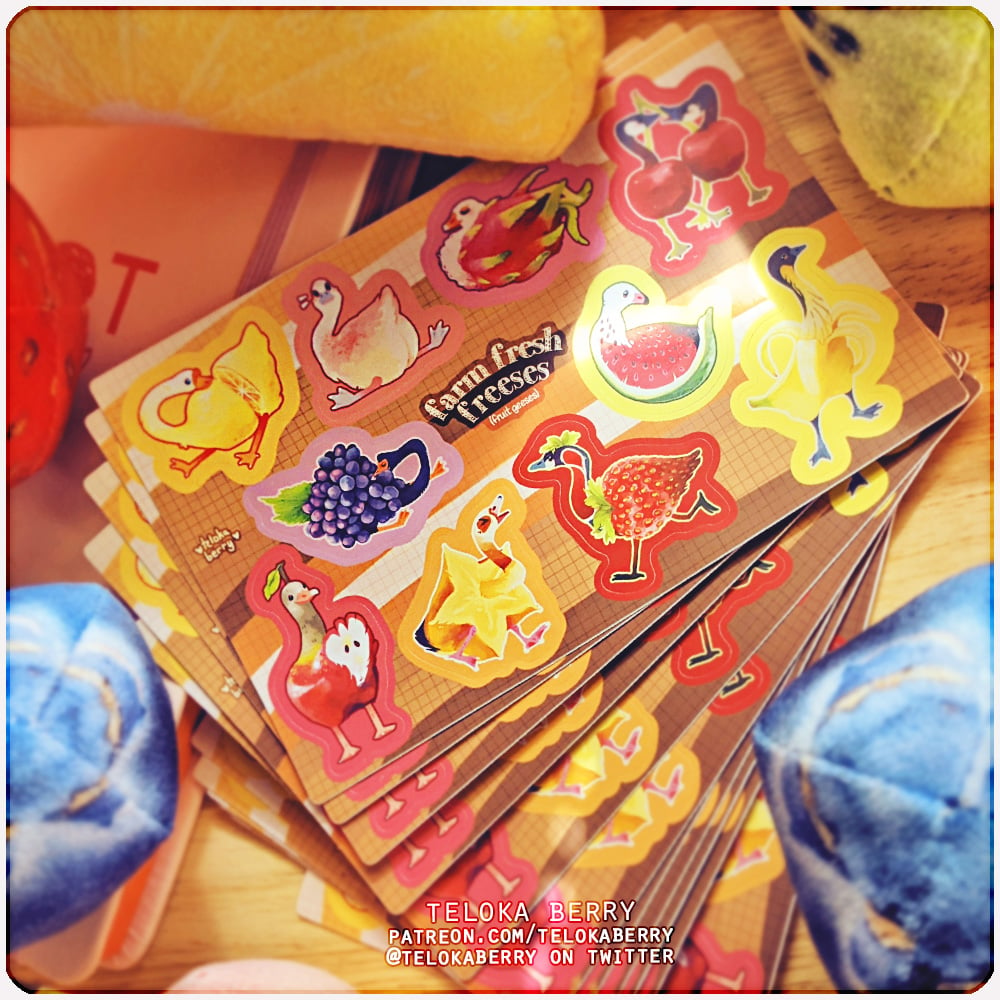 the freshest harvest of freese (fruit geese) is now in stock! take these weird little hybrids home and set them free in your own garden to see what kind of mischief they grow!
this kiss-cut sticker sheet includes all 10 fruit goose designs as peel-and-go stickers. they are also available as individual die-cuts!
[for the curious: lemon/chinese goose, peach/pygmy cotton goose, dragonfruit/sebastapol goose, cherry/canada geese, grapes/magpie goose, apple/greylag goose, starfruit/egyptian goose, strawberry/red breasted goose, watermelon/andean goose, banana/nene]
🦢 6x4inch (15x10cm) postcard sized design with kiss-cut stickers
🍋 printed on high-quality waterproof adhesive
💌 detailed shipping information (and covid-19 related delays) available here 💌
✨notes on all PVC stickers✨
once peeled, PVC has a strong backing adhesive that sticks very well to most surfaces, but is not suitable for pulling up and re-sticking. if you prefer your stickers to be removable for decoration instead, leave the backing in place and use sticky-tac or a bit of double-sided tape to reuse them wherever you like!
PVC stickers are much sturdier than matte paper stickers and have good colour-fastness (mine have been in full sun for a year and show no signs of fading or warping) but like all printed artworks they may fade with prolonged exposure to strong sunlight or become worn over time if placed in high traffic areas like the back of a phone